Here is the winner and loser for this week's new releases.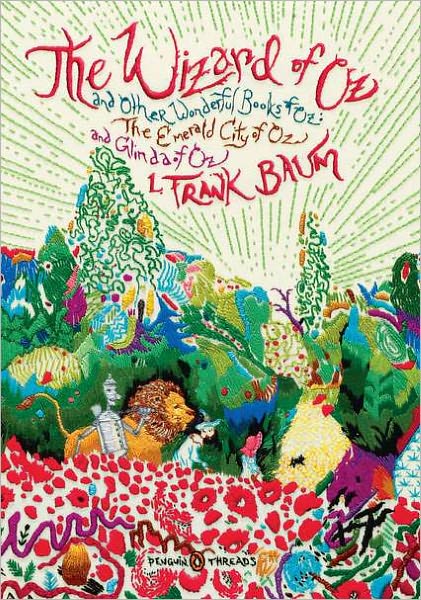 Best Cover Art of the Week: The Wizard of Oz by L. Frank Baum (Penguin Threads Release)
The Penguin Threads series is full of some beautiful work, but I think that (thus far) this cover works the best.  It's a bit overly Seussian, but there's something about 'wacky stitching' that makes sense of the Oz series for me.  It's a book cover way of re-creating what the movie does so well with its black and white to color change.  It give us the sense of the disparity between the old fashioned (sewing and stitching and embroidering) and the unexpected and vibrant (a design that's completely unexpected, over the top and nontraditional).
This cover makes me want to reach for the book and read it all again, even though I just re-read the first in the series in January. [Read more...]